Welcome to
The Wellness Project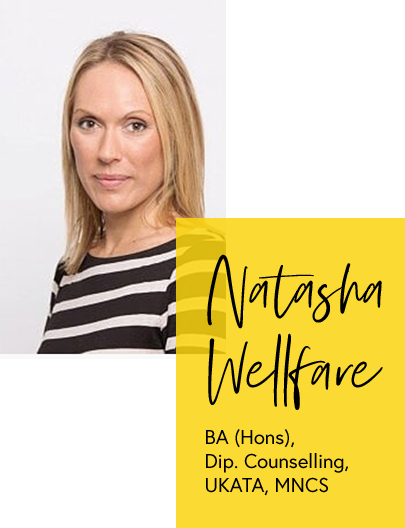 I set up The Wellness Project as a result of a genuine interest in the human condition, and what it takes to be 'well'.
Through the teachings of Maria Montessori, I studied child development for over 10 years and went on to explore the mind-body connection, qualifying as a yoga teacher in 2015. The final piece to my wellness puzzle has involved training as a Mental Health Counsellor. On this part of the journey I have developed the skills to transform limiting patterns of thought, feeling and behavior into a more comfortable and vibrant way of being in the world. Piecing all of this learning and experience together is The Wellness Project.
I hope clients who come to The Wellness Project will feel safe, supported and deeply understood. I also hope everyone will feel welcome to get in touch, whatever your personal circumstances and whatever difficulty or issue you may be facing. There can sometimes be a slight taboo around therapy but by exploring some of the darkness, the pain and the joy of being alive, I believe therapy can be useful for everyone.
"I was nervous about starting counselling with Natasha as I had not had any before, but from the moment I met her she made me feel at ease. Natasha was warm and welcoming and I found it easier than I thought to open up to her and talk about my problems. I felt I was able to express my problems and worries without being judged and Natasha really helped me through a bad time. I would highly recommend her."
NHS Client
"I hadn't realised how much it would help, just being able to talk to someone a bit more detached from my issues. Natasha was wonderful. Easy to talk to and knowledgeable. She was able to give me some great advice and tools to carry on helping me in the future."
NHS Client
"I feel Natasha shaped her approach to meet the needs identified by our conversations. This demonstrated a really authentic and flexible approach which gave me huge trust and confidence in what we were doing. I think we covered much more ground that I could have hoped for and I feel able to identify where I need to focus now - it felt very unclear initially to me. She sent me a couple of really useful pieces of material which helped immensely."
NHS Client
Book a free trial session